Soothing Gel
The Mad Rabbit Difference
The healing process for a new tattoo can be irritating. Other products contain petroleum jelly, which can prevent proper airflow to your tattoo while it heals. Soothe your new ink with Mad Rabbit's new Soothing Gel.
Apply Daily For First Two Weeks
Clear, See-Through Gel
Enjoy the Cooling, Alleviating Sensation
In Stock | Ready to ship from the USA ?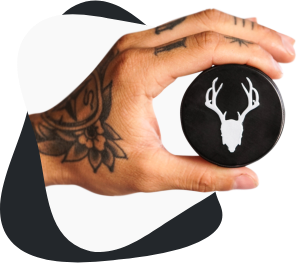 Try our Tattoo Balm
Make your tattoos brighter

Why our Soothing Gel
Aftercare made easy

Repairs Damaged Skin

Soothes Skin After Session
Gentle on Sensitive Skin

Promotes Relief and Restoration
How to
Easy as Open, Squeeze, Apply
1Open your tube of Mad Rabbit Soothing Gel
2Squeeze the desired amount
3Apply gently in circular motions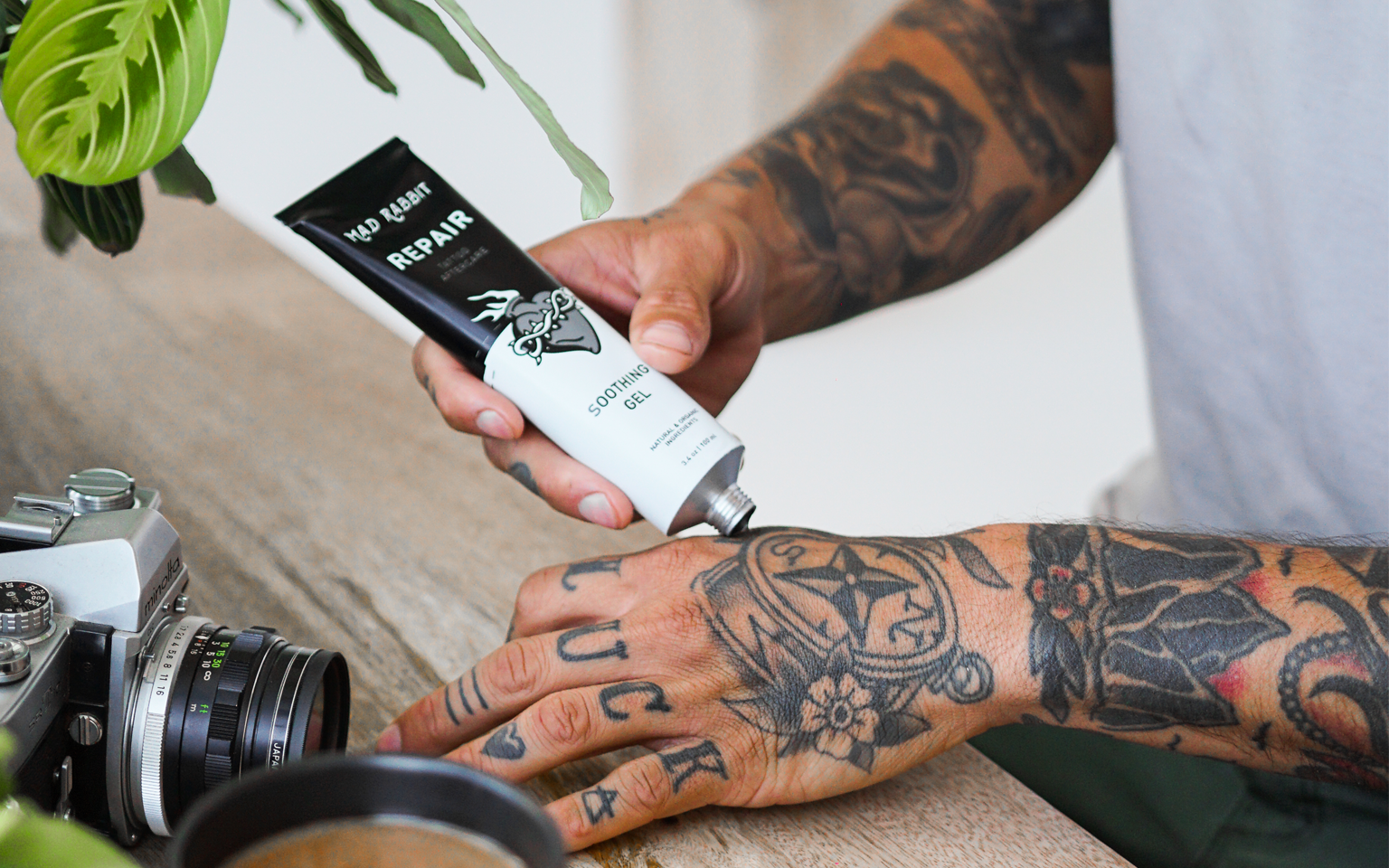 What's inside?
All natural, clean ingredients
Helps with tissue regeneration and softens the skin.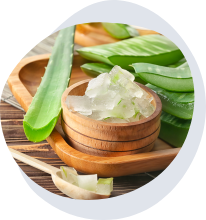 Aloe Vera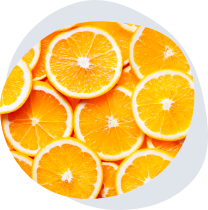 Vitamin C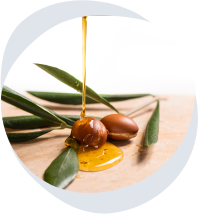 Argan Oil
see all ingredients

Frequently Asked Questions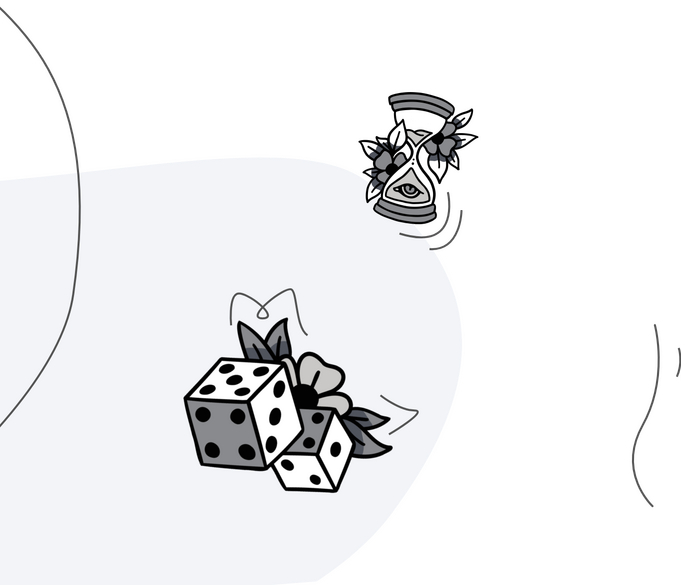 Photos submitted from our customers
What makes Mad Rabbit effective?
How is Mad Rabbit different from other Tattoo Aftercare Products?
Does Mad Rabbit work on old and newly healed tattoos?
What kind of tattoos and skin tones does Mad Rabbit work on?
What kind of results will Mad Rabbit produce?
Can I apply Mad Rabbit immediately after a tattoo session?
Customer Reviews
Soothes the Aftercare Burn
My tattoos always have a habit of burning for the first couple days- this really soothes the discomfort and keeps the skin from feeling tight.
Love This Product
I always hated having to apply lotion several times a day to my tattoos and it would make my body feel greasy. With mad rabbit I don't have that problem anymore! I apply once a day and the brightness of my tattoos stays all day! There is no greasy feeling and a plus is my hands feel super soft as well!
Re/pride
Great product, works!! Does what it says it's going to do. Tattoos look fresh .... Great for a whole sleeve.
Aftercare Heaven
The balm smells great and the texture helps shed away the old and dry skin. My tattoo looks fresh just like when I got it!
Great Product
I decided to give it a shot since I use their tattoo balm, I am not dissapointed.