Soothing Gel
The Mad Rabbit Difference
The healing process for a new tattoo can be irritating. Other products contain petroleum jelly, which can prevent proper airflow to your tattoo while it heals. Soothe your new ink with Mad Rabbit's new Soothing Gel.
Apply Daily For First Two Weeks
Clear, See-Through Gel
Enjoy the Cooling, Alleviating Sensation
In Stock | Ready to ship from the USA ?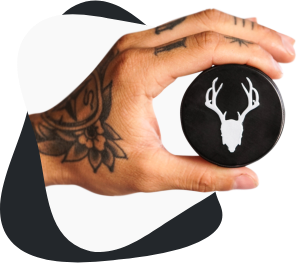 Try our Tattoo Balm
Make your tattoos brighter

Why our Soothing Gel
Aftercare made easy

Repairs Damaged Skin

Soothes Skin After Session
Gentle on Sensitive Skin

Promotes Relief and Restoration
How to
Easy as Open, Squeeze, Apply
1Open your tube of Mad Rabbit Soothing Gel
2Squeeze the desired amount
3Apply gently in circular motions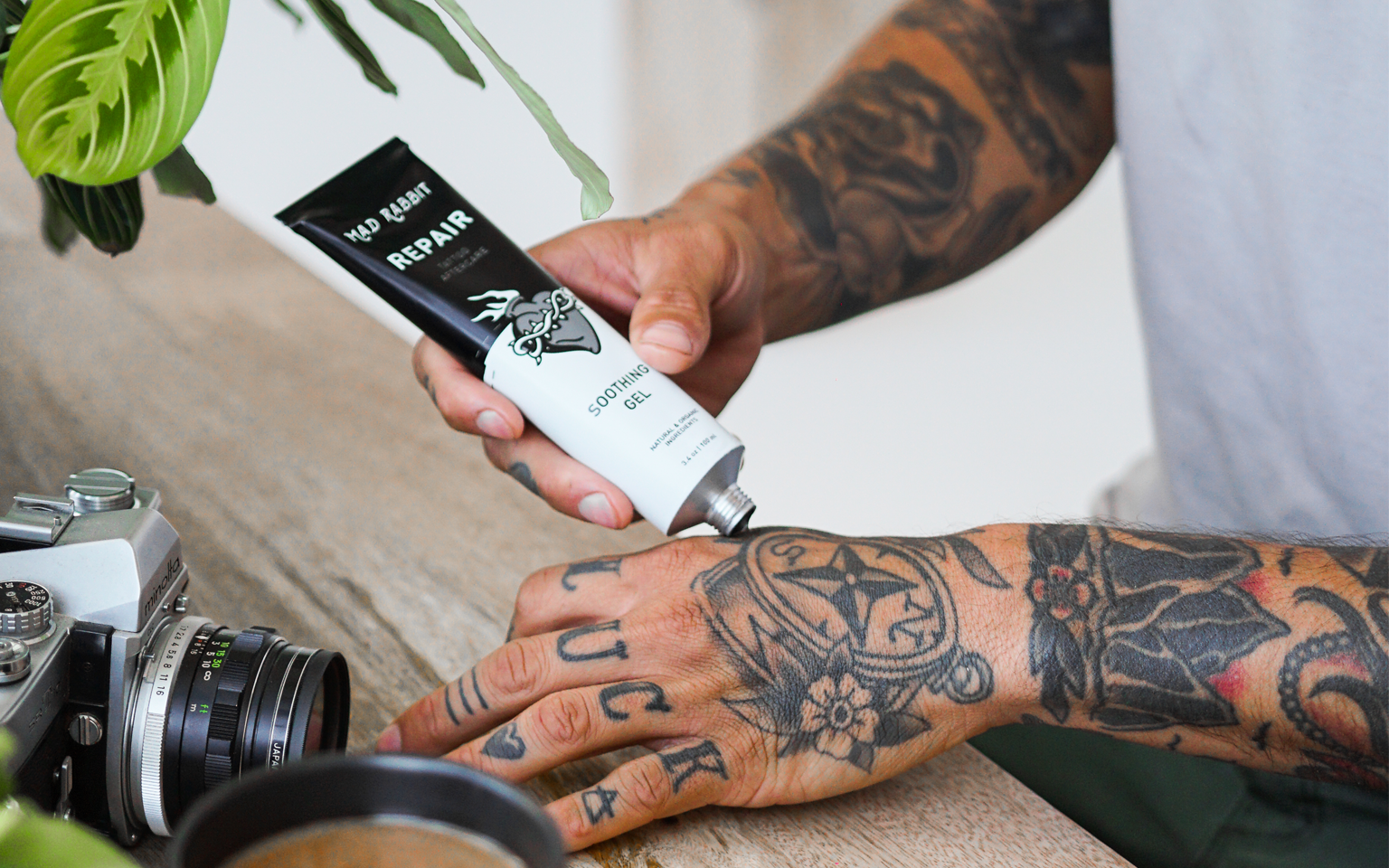 What's inside?
All natural, clean ingredients
Helps with tissue regeneration and softens the skin.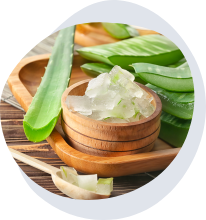 Aloe Vera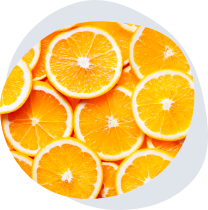 Vitamin C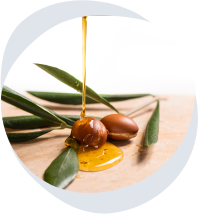 Argan Oil
see all ingredients

Frequently Asked Questions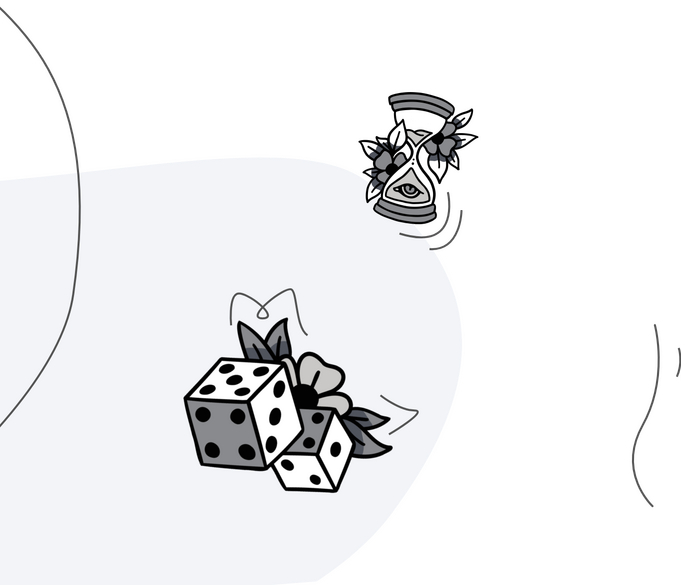 Photos submitted from our customers
What makes Mad Rabbit effective?
How is Mad Rabbit different from other Tattoo Aftercare Products?
Does Mad Rabbit work on old and newly healed tattoos?
What kind of tattoos and skin tones does Mad Rabbit work on?
What kind of results will Mad Rabbit produce?
Can I apply Mad Rabbit immediately after a tattoo session?
Customer Reviews
Simply amazing
My skin feels fresh and protected after every use! Even in the winter my tattoos are vibrant and looking like new. Thank you for this amazing product !
Great soothing gel product!
Had the opportunity to purchase the soothing gel before I started my sleeve. After I got the outline, started using the soothing gel. It was fantastic! Went on smooth, silky and I had absolutely no issues with itchiness or scabbing.
The next appointment was shading. I tried to use the soothing gel but stung, so I was unable to use the soothing gel until a couple a days later. All in all, this product is amazing. Glad I purchased it!!
Soothing Gel
This product is the best after getting a beautiful tattoo skin feel great right after applying the gel to your skin.
Works great.. but I found out you have to wait a day or so after getting your tattoo done or it burns
AMAZING CREAM
MY HUSBAND AND ARE ARE SO TAKE BACK WITH HOW THIS OINTMENT/CREAM KEEPS ARE TATTOOS LOOKING FRESH AND BRIGHT WE ORDER EVERYMONTH ITS A STAPLE AT OUR HOUSE. WISH WE WOUD HAVE FOUND YOU GUYS EARLIER BUT BETTER NOW THAT NEVER!!!!!! KEEP PRODUCING GREAT PRODUCTS..CUSTOMERS FOR LIFE!!!!